U.S. District Court for the Eastern District of Missouri
111 South 10th Street
St. Louis, MO 63102
Phone: (314) 244-7900
Fax: (314) 244-7800
Our Mission: To serve the public, bench, and bar in an effective, fair, and impartial manner.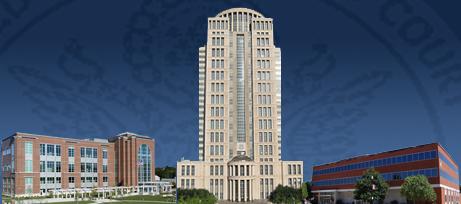 Court Locations
Address
111 South 10th Street
St. Louis, MO 63102
Address
555 Independence Street
Cape Girardeau, MO 63703
Address
801 Broadway
Hannibal, MO 63401
Court Announcements and News
The United States District Court for the Eastern District of Missouri announces that the previously-proposed amendments to Local Rules 2.02, 2.11, and 2.12 will take effect on December 1, 2018, to coincide with the effective date of several new...
Pursuant to Local Rule 12.01(D), all attorneys admitted to the Bar of the Eastern District of Missouri must renew their membership every four years (All attorneys admitted to practice prior to January 1, 2018 must re-register). The purpose of the re...
Email Subscription
Subscribe to receive court announcements and news.
Naturalization
Employment