U.S. District Court for the Eastern District of Missouri
111 South 10th Street
St. Louis, MO 63102
Phone: (314) 244-7900
Fax: (314) 244-7909
Our Mission: To serve the public, bench, and bar in an effective, fair, and impartial manner.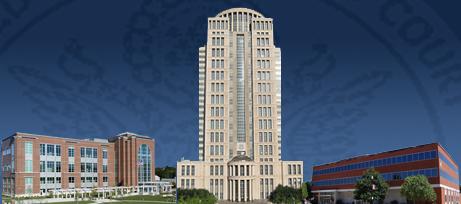 Court Locations
Address
111 South 10th Street
St. Louis, MO 63102
Address
555 Independence Street
Cape Girardeau, MO 63703
Address
801 Broadway
Hannibal, MO 63401
Court Announcements and News
United States District Judge Sarah E. Pitlyk was sworn in by Chief Judge Rodney W. Sippel in a private ceremony on Friday, December 6, 2019. Judge Pitlyk fills the vacancy created when Senior District Judge Catherine D. Perry took senior status at...
The attached Order establishing the panel was signed yesterday. The panel has 90 days to submit recommendations to the Court for further action.
Email Subscription
Subscribe to receive court announcements and news.
Naturalization